About Us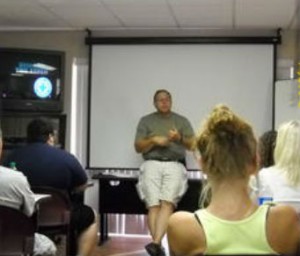 At Blue Ridge Driving School, the goal of owners Gary and Linda Hutson is to provide each student with the necessary information and techniques to be safe, responsible drivers.  We provide a friendly classroom environment that meets the needs of each students' learning style, teaching them how to communicate effectively in a friendly classroom atmosphere as well as social settings.
At Blue Ridge Driving School we strive to be the BEST driving school in Augusta County, Va. Our focus at BRDS is to recognize each students' strengths and to access the positive in each one.  We concentrate on each student individually and provide them with the most up to date learning materials as well as educating them on the dangers of Alcohol, Texting and Aggressive driving behaviors which are the leading causes of fatalities on our roadways.
We provide each student with the proper training to obtain their drivers license and teach them how to drive a vehicle safely.
Classroom and Behind-the-Wheel Training
All classes taught by Gary Hutson, Retired Master Trooper
Gary Hutson is a former President of Virginia Driver and Traffic Saftey (VADETS)
Members of the National Safety Council
Members of the American Driver and Traffic Safety Education Association (ADTSEA)
Blue Ridge Driving School was the recipient of the National Safety Council 2012 Trend Setter Award for our Defensive Driving Course (Driver Improvement)